56 Super Bowl | AfriKan Tone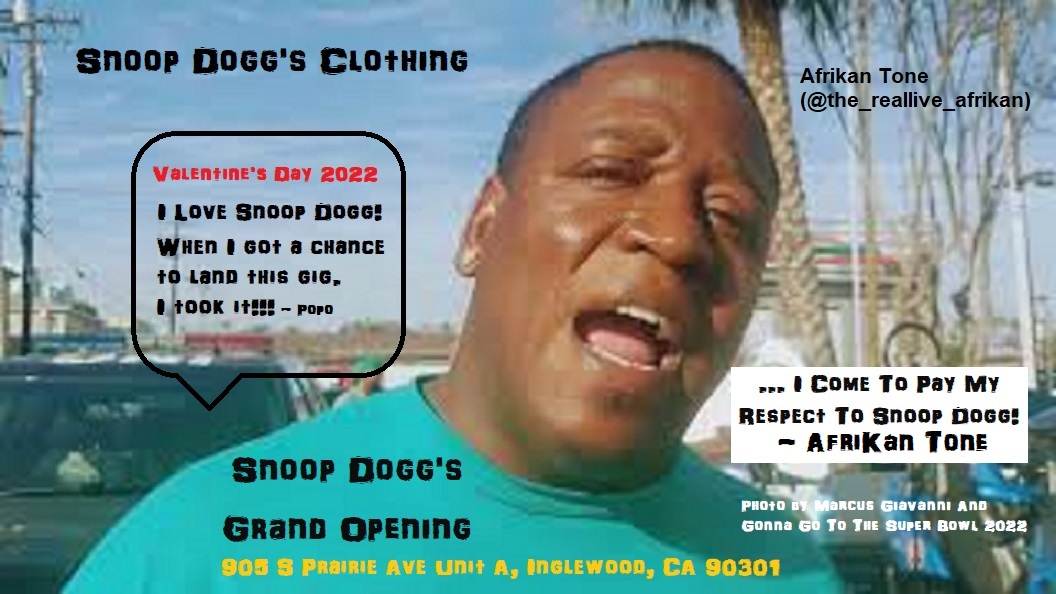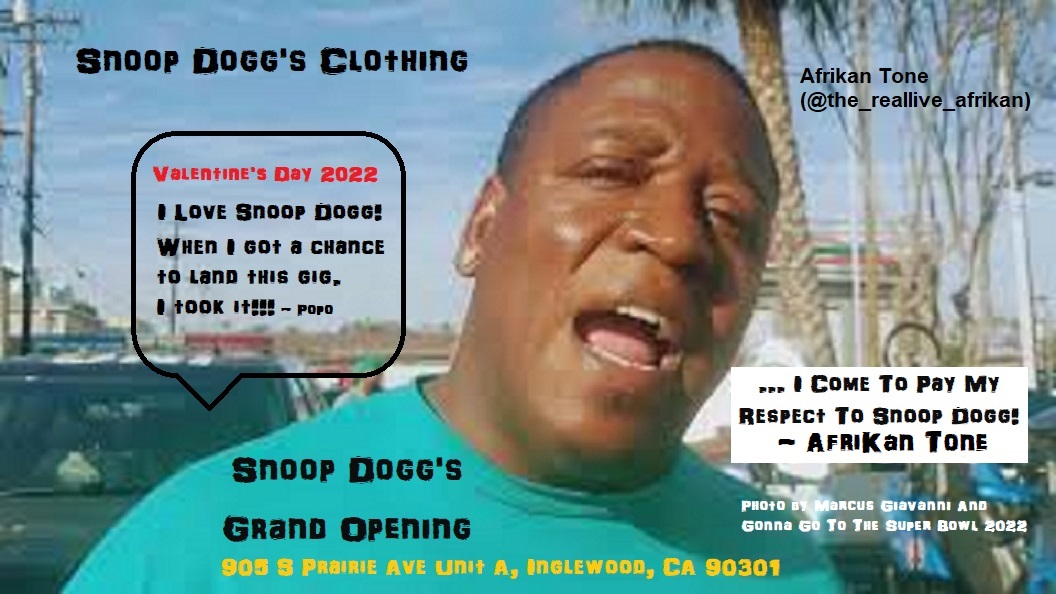 Snoop Dogg's Clothing Grand Opening
#ToneAfrickan |"Comes to Give Respect" to #SnoopDogg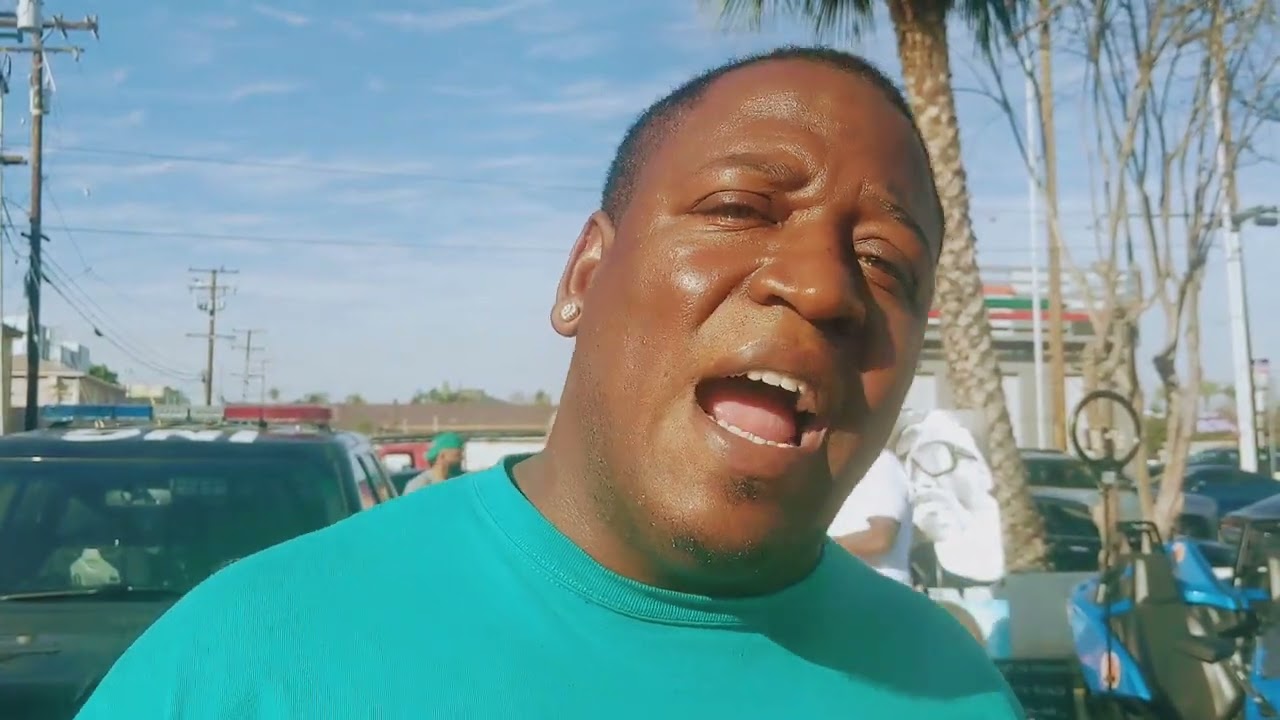 When I first saw "ArfiKan Tone" I was thinking to myslfe. Who the fck is this big man. Everyone was talking to him. And I just havd to knnow. I walked up and Introduced my self.
Giavanni: Hey what's up brother! Who the fcuk are you! bro! You got Wild Love all around you. 
AfriKan Tone: Yeah, Yeah, Thank's for recogniozing, much love back at your my brother! I am AfriKan Tone .. with a K. 
Giavanni: Do You mind If I do a Quick Snip of Who you art. We freestyle Everything. I will introduce myself, and then I will introduce you. You will introduce yourself. I will still probably get it wrong. And I apologies in advance.
AfriKan Tone: yea, yeah brother I got you... Roll that bitch!
Interview Break: Giavanni ... I remember the kindness that spewed from his being. A man, from Oakland, in Inglewood, paying respect to "Snoop Dogg" and the families new business Snoopmarket.com. As I filmed this dude, I felt him holding back. I felt "African Tone had cleaned it up for me and the Gonna Go To the Super Bowl Franchise. I told him what we do, and how we hope to supply equipment to pop warner private community football leagues.
Here is the rest for the Interview:
Giavanni: Wow dude, You are so bad as. I love you brother,. I appreciate the opportunity to film suck a bad ass AfriKan. Brother, my DNA is West Nigerian, I come from the Yoruba Tribe.
AfriKan Tone: I Know this Brother! You forget Who you are talking to I'm "AfriKan Tone". 
Giavanni: Well, I am a 3rd party Google Partner/Creator/Developer. Do you have a web site? 
AfriKan Tone: Yea, Yeah, MAN! I'm working on it. And I hoping one day All I have to worry about is creating beats, and videos. You get spun, doing all that business shit! I assure you I can handle mine, I'm jus saying! I'm from Oakland and we have to do everything.. you go to put that sweat equity. nobody gonna give you shit for your career. As I said I can handle mine. Why what you got!
Giavanni: You have to have you domains . And I want to help you with your career, and order your domains, and I will sign them over to you. No obligation, but with the things work in the digital world. We have people with scanners picking up conversation for all types of reasons. For me I am all about the locals, visitors, all those who love the Super Bowl, and Snoop Dogg!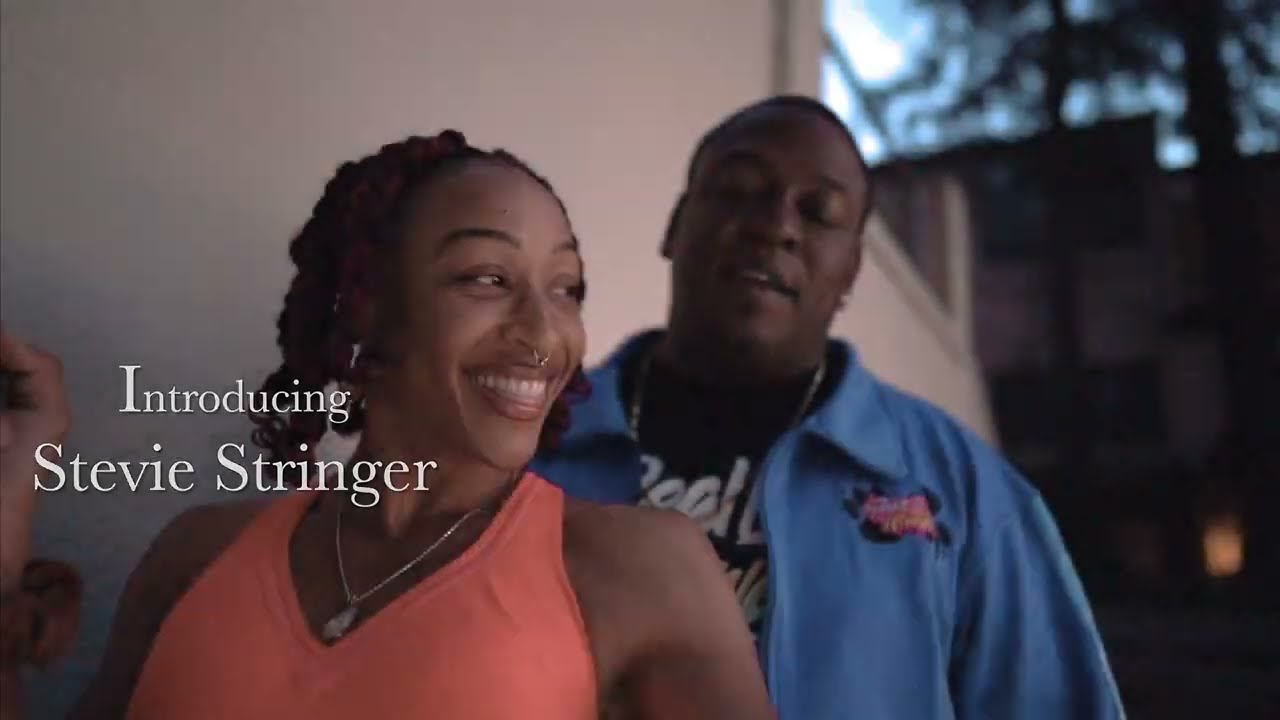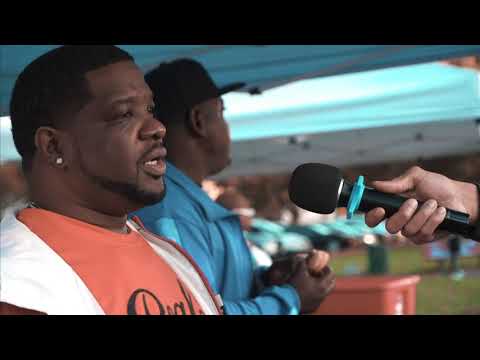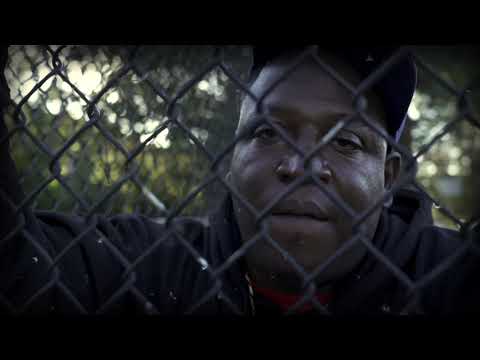 www.reverbnation.com › afrikantone3:07Hear 
all of the songs by Afrikan Tone in our free music discovery app, ReverbNation Discover. Get it on ...ReverbNation · TheRealLiveAfrikan · May 31, 2011